Important: You are required to install the Houzi Rest Api Plugin on your Houzez wordpress. To install the Plug-in, click on Houzi Rest Api Plugin Link.
You can perform following operations to customize the Property Profile Screen of your app:
You can re-arrange the sections according to your likings.
You can show/hide the desired/undesired sections.
A Mobile App View is provided in the center of screen, so you can see how the modifications will look on real device.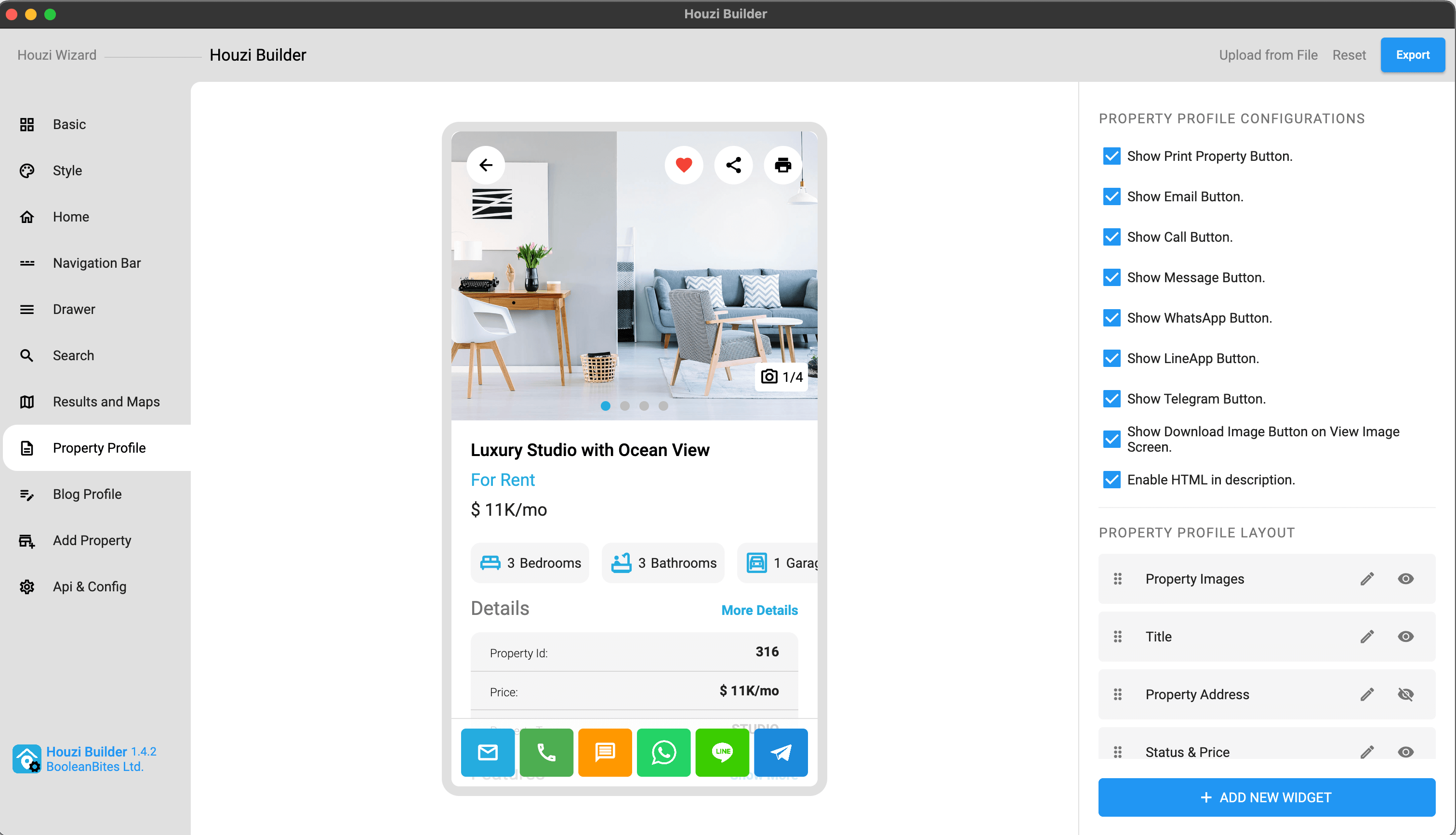 Go to the Property Profile section.
On the Right side, there is a cloumn with options to customize the Property Profile Screen. You can perform the customization as follows:
You can Re-arrange the sections just by dragging them upwards or downwards.

You can show/hide any section just by clicking on Visibility / Invisibility Icon of respective section.
Previous: Customize Search Filters
Next: Api and Configurations Setup